A discreet pill dispenser packed with technology to keep you on track with consistent medication intake while not drawing unwanted attention.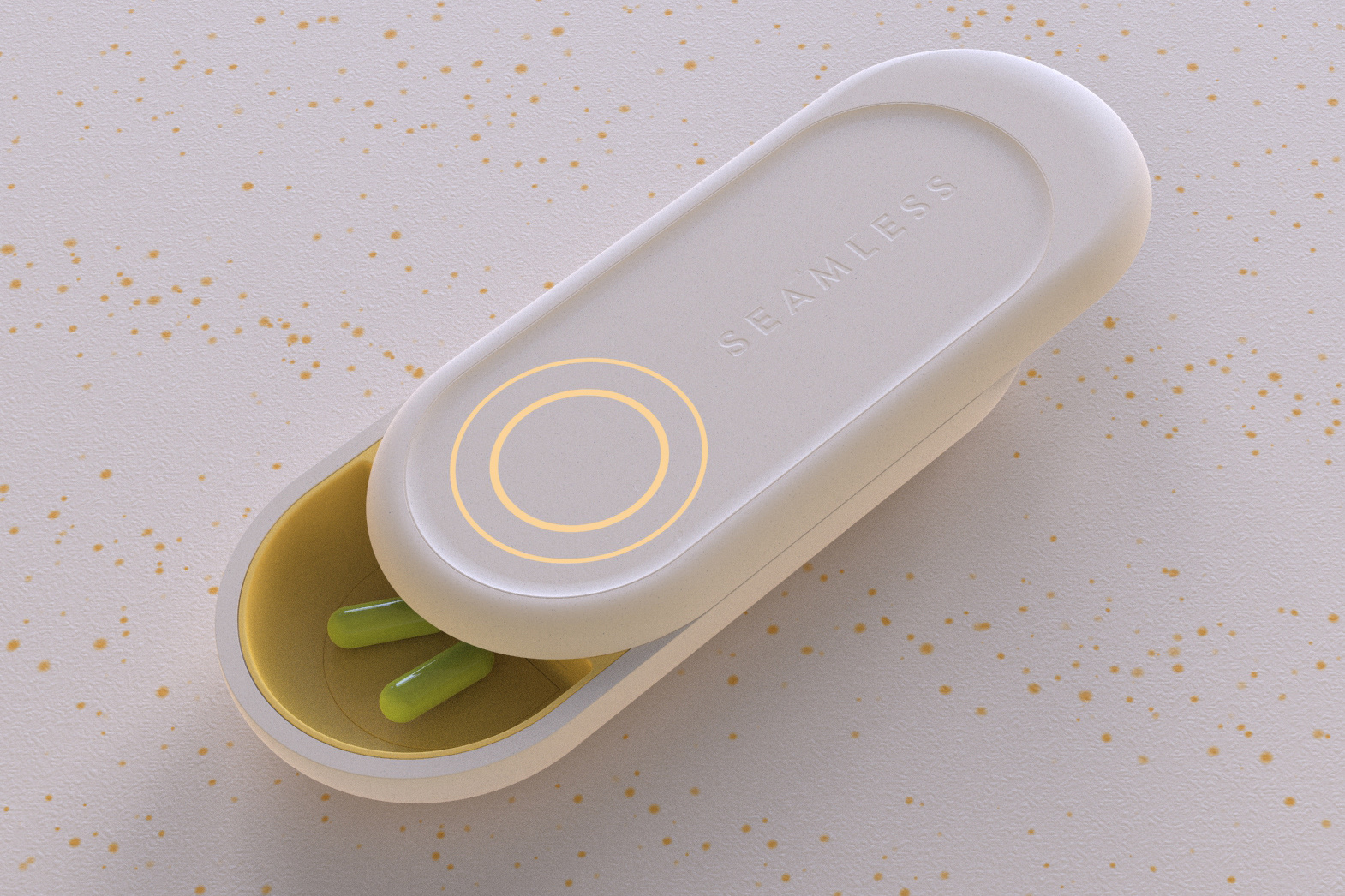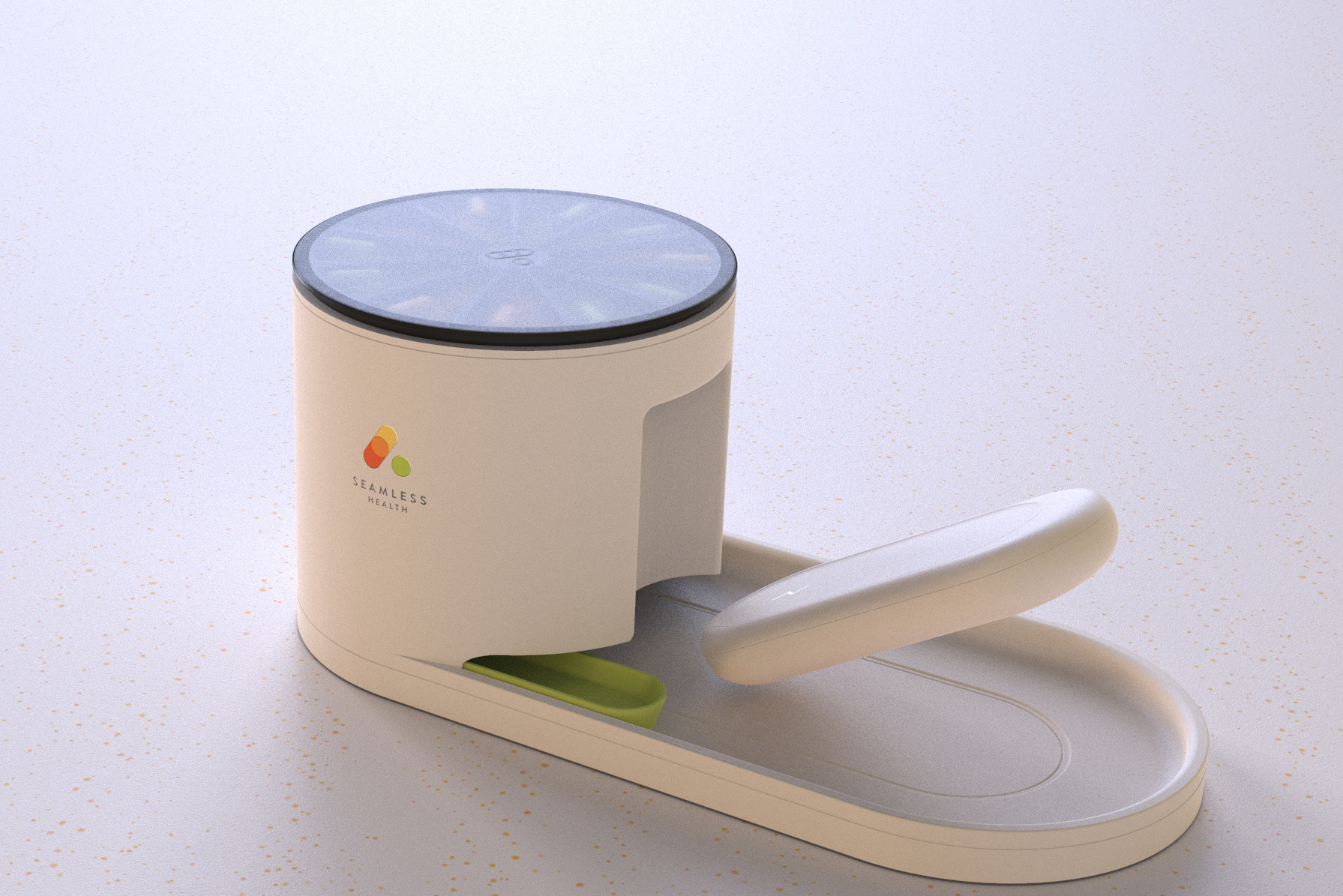 A powerful docking point for your seamless air to recharge and refill each night while you sleep. The station also has a built in dose tray for doses that don't need to be loaded to go in your seamless air.
An easy and seamless packaging for your medication is mailed directly to your door. Seamless will even take empty packs back for recycling.